Browse through our wide array of case studies to find out more about how we have helped some of our clients from around the world.
Choose your own industry
Africa's one of the biggest private multi-specialty tertiary care centers use OneApp to manage their queue!!
MP Shah Hospital, Nairobi has a really good number of patient walk-ins in all departments. Emergency, Triage areas are always crowded. Pediatric clinics daily has a walk-in more than 250 customers.
MP Shah's Team seriously started exploring a very reliable queue management system and we were chosen for the assignment.
Challenges Faced
A hospital closes to 1000 outpatient walk-in every day.

Multi-specialty tertiary care center with a very sophisticated operation across.

Staff training is a challenge as we must train a good number of staffs across different departments simultaneously.

Suggesting hardware with quality and nominal costs to implement our OneQ.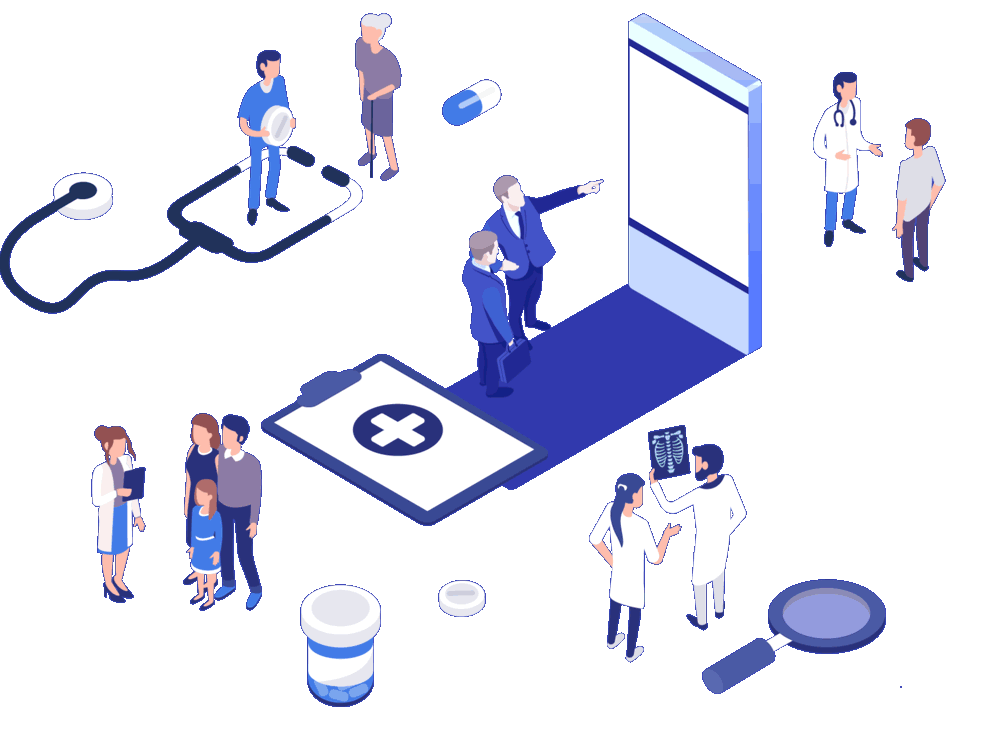 What we achieved
With our efficient implementation strategy, we completed all our implementation process via online supports and proper coordination of the hospital IT department.

User Interface (UI) of our range of applications are the best in class that anyone could easily be trained in. We trained their all staffs with short span of time.

OneApp key feature is its compatibility with affordable hardware.

Client started getting amazing real-time reports of customer journey, treatment time etc which helped management to take further decisions on quality improvement strategies.
How OneQ (Smart Queue Management Systems) resolved the patient flow management issues at a Day Care Centre operating in different shifts on a daily basis?
One of the biggest cancer research institutes in South Asia's biggest challenge was its overwhelmingly crowded day care center. A chronic cancer patient is someone whom demands high amount of care and attention anywhere.
MVR Cancer Centre & Research Institute was seriously seeking an apt queue management / customer journey management solution available in the market. Patients, their relatives were complaining about the continuous, unpredictable waiting time they had to go through in these painful times.
That's when their IT Team came across OneQ and it is highly customizable features. Our team took this as a challenging project and analyzed the operation flows of the day care center. According to the bed capacity and the patient flows they have been maintaining three or four shifts on a daily basis.
Challenges faced
Overwhelming crowds at different shifts as there are more than one shifts with a bed capacity of 40.

Registration counter itself was a pain point since the day care center has started operating.

Customer journey was never been properly tracked. It created a situation of unpredictability for the relatives and patient himself in a lot of cases.
How we solved it
Our consultants discussed with the managers & the customers of day care center about the kind of genuine issues they face at the day care center in detail.

We identified at least 4 pain points, we did customization of our existing solution in the least amount of time possible as there were real time constraints. (Means just in 48 hours).

The solution was implemented in a SaaS model at the day care center, which leaves less burden of initial huge investments.
Why this multi-location polyclinic and medical laboratory opted OneQ (Smart Queue Management Systems)?
Medya Centre, Erbil, Iraq is a reputed multi-specialty polyclinic and laboratory with an array of doctors and all kinds of lab tests from basic blood test to PET scan, They have smart and efficient doctors in around nine super specialty departments. The daily walk-in patients have been surpassing 300 walk-ins. The patient registration and unexpected waiting times were really becoming a trouble for the management.
Challenges Faced
Medya Center's patient flow has been aroused above the limit, that they needed an efficient automated system than the manual efforts they put in.

Unexpected waiting times at registration and other departments.

Especially once a doctor prescribes a couple of medical tests together for a patient, there was a lack of coordination among different testing departments, Like lab tests and ultra sound departments etc.

Management information about daily customer flow reports, which departments managed more patients etc were not at all proper.
How we solved it
Medya Center contacted us for a reliable solution, we interacted in detail to identify their key issues.

We had good interaction with the operations manager and made a reasonable framework for customizing and implementing our OneApp solutions.

Implementation and trainings were done online.
Key Notes
Our dedicated team has supported Medya Center to make this happen in a perfect manner by online. Training, implementation were remotely. Till the date OneQ system is working 365 days a year with closely to nil performance issues.

If you are a polyclinic, medical lab operating anywhere around the globe, let it be single location or multi location operations, our team is here to help you out with the world's most customizable and user-friendly queue management systems.